Housing real estate prices in Dubai continue to decline in all segments across the emirate, following the adjustment process that has been underway for a relatively long time.
---
According to the recently published report of Property Finder, the price of apartments in Dubai in the first half of 2019 decreased by 11.7% compared to the previous two years and down 3.9% compared to the second half of 2018. Meanwhile , villa prices are also 12.1% cheaper than the same period in 2017.
Meeran Najeeb, managing partner of real estate brokerage firm Almas, said: "The ongoing adjustment will cause prices to fall further, while rental rates have not reached the bottom. The total housing supply in Dubai is expected to reach 637,000 units by the end of next year, up 10%".
According to Kamco Research analysts, in the second quarter of this year, rents fell sharply in the affordable housing segment. Compared to 2 years ago, the current rental price of apartments is about 20% cheaper.
Most experts believe that price adjustment and ample supply will make Dubai a more affordable market, giving residents and investors the opportunity to buy good-price properties in one of the cities. The most developed and famous city in the world.
The report also revealed that the average asking price for apartments in Dubai is 1,163 dirhams (AEDs) per square foot. In the first 6 months of the year, many apartment projects had to lower the asking price, of which the deepest decrease was 6.2%.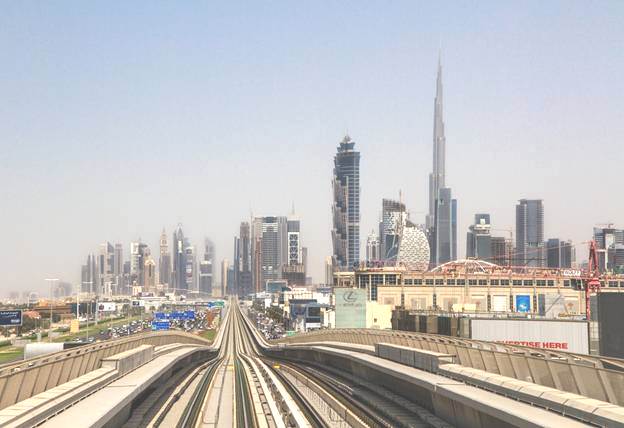 In the villa segment, the projects that recorded the largest decrease in selling price in the first half of 2019 include: Damac Hills (down 8.2%), Emirates Hills (down 6.6%), Green Community Motor City (down 5.4%). Meanwhile, some projects have remained the same or dropped very little like Living Legends, District 1 of Mohammed Bin Rashid, Green Community DIP and Palm Jumeirah Signature Villas.
Lynnette Abad, Director of Data and Research of Property Finder, said people from well-known neighborhoods like Dubai Marina have moved in to new affordable villa projects that have been completed and handed over. "Families choose to live a little further in the outskirts of Dubai to be able to buy larger properties, with outdoor spaces like yards and gardens. We have also seen a large number of tenants who have previously become homeowners, especially in these new villa communities." Apartment sales in Dubai are down 5% while villa sales are up to 35%. For the whole market, sales are assessed to be stable, not much different from 2018.