Instead of living in self-contained apartments, many young people in Asia are tending to choose to live in a new "co-living", where they can meet people of the same lifestyle and interests. .
---
On September 5, the Funan Singapore housing complex – the largest co-living model in Southeast Asia today – was opened to the media, before being put into operation.
Funan Singapore has a floor area of ​​over 36,576 m2, with 279 apartments and 412 bedrooms. The building has 5 types of apartments, with areas from 18m2 to 105m2, with apartments with up to 6 bedrooms.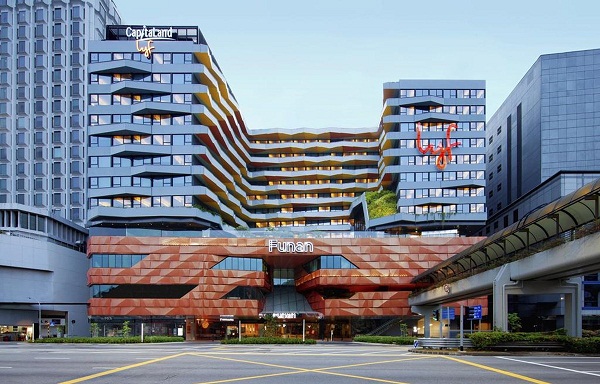 Located in the heart of Singapore's residential and cultural district and in the newly rebuilt Funan shopping center, residents of this residential area will have easy access to eateries, retail stores, and gyms. fitness center and theater in the business center.
They can also cook in the shared kitchen, exercise and have fun with many funny interactive devices with huge sizes such as ball holes or gym called "Burn" … , or can chat with people in the same house while waiting for washing to finish at "Wash & Hang Laundry".
Ascott Limited's Deputy CEO Mindy Teo – the developer and operator of the property, which is owned by CapitaLand – says the property management team strives to build weekly social programs, focus on community building elements such as cooking classes, film shows… so that residents of this co-living area can interact and integrate with the locals or experts.
Mindy Teo said young people are accounting for a quarter of Ascott Limited's customer base and expect this percentage to increase. The emergence of co-living provides an effective solution: an alternative way for people to live together as family, reduce rent, or live together in small rooms.
According to Mindy Teo, after Funan Singapore, the company will open 7 similar buildings in Bangkok (Thailand), Fukuoka (Japan), Kuala Lumpur (Malaysia), Cebu Island (Philippines) and Shanghai (China) in the next 3 years.